Greatness Awaits! Imagine! Inspire!
Aspire to be Holistically YOU!
Aspire for Greatness, Life Skills Professional Development is an instructional module and extension of author Priscilla Woodson's book, Aspire to Greatness: Life Coaching for Arts.  After releasing the book, Priscilla realized she couldn't stop there. Introspection, along with feedback from family, friends, and the arts community, led her to the conclusion that releasing the book was a milestone along her journey. She now needed to make the Aspire to Greatness message more personal for others on their own journeys. This period of discovery revealed that Purpose + Process = Progress. As a result, Aspire for Greatness was born.
The Aspire for Greatness (A4G) Life Skills Professional Development program is a trailblazing experience.  Presented in a classroom, virtual or one-to-one format, this series is a consciousness raiser; a depth-trumping, death-defying mental, emotional and spiritual roller coaster. Every aspect of your life counts while on the journey to healthy, whole and prosperous living.  A4G will challenge you to embrace your life's story and use it as fuel to evolve into what, perhaps, you never thought you could become – someone great. It's all about creativity – the manifestation of imagination. The A4G program will bring out the best in you.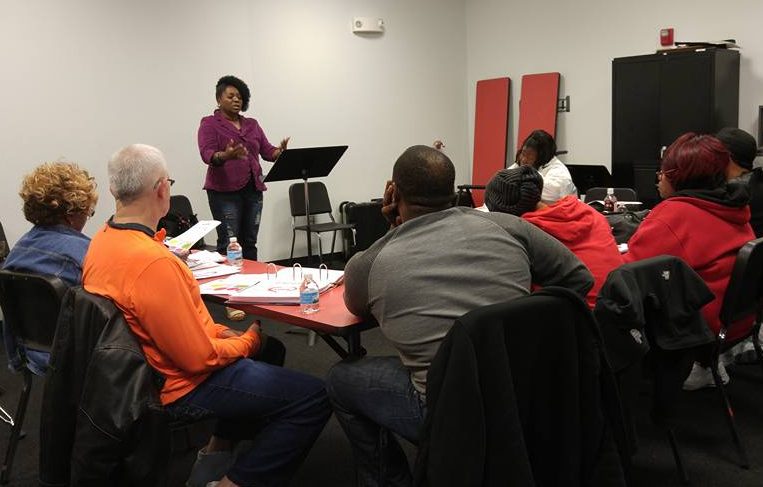 Supports artistic health & wellness

Tools, resources, and real-life strategies
Unique, first-of-its-kind series

Classroom or one-on-one setting
Applicable to all industries

Great for groups or organizations
The course companion, the A4G workbook,  is composed of  eight topical studies designed to challenge the mind, body and soul – creatively, professionally and personally. The A4G workbook walks you through the process of taking your good, bad and ugly, and making them work together for greatness' sake. Written by an artist for the arts community, the A4G workbook was developed  to help you expand your creativity and imagination, discovering the elements necessary to engage in the process of your own success. Upon conclusion of the series, participants will have orchestrated and designed their personalized blueprint to success called the A2G Heart Module.
While Aspire for Greatness was designed with the artist in mind, the course and workbook content are applicable to all disciplines. To request more information on bringing the A4G experience to your business, institution or nonprofit, or to get started on your personal journey, please contact Priscilla Woodson.